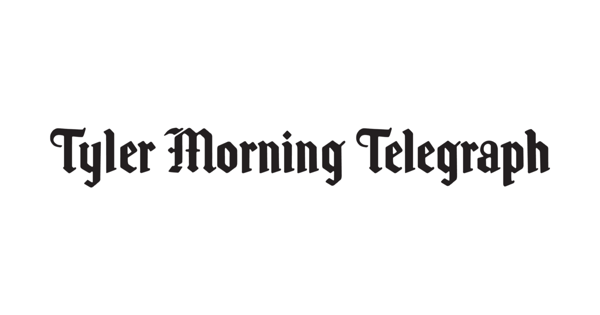 What Texas Publishers Are Saying |
Community colleges
Higher education has often not kept pace with real workplace demands or instituted accountability measures to ensure that students obtain credentials or skills that can make them employable. As the price of higher education continues to soar, institutions from community colleges to four-year colleges and universities face increasing pressure to demonstrate their worth.
We are pleased that the Texas Commission on Community College Funding, a group established during the last legislature, is seeking to apply ROI analysis to community colleges in the state. In its recently released draft recommendations, the group of college officials, business leaders and lawmakers calls for a significant overhaul of community college funding, including tying a portion of state dollars to two-year institutions. graduation rates or enrollment of their students in four-year universities.
This great idea comes at a time when the state and students want to get the most bang for their buck when it comes to education, whether it's a four-year degree or specialized college training. community that can create job opportunities. The details are not yet finalized, but we insist that the proposed funding formulas and accountability measures also take into account the fact that not all students intend to obtain a degree or take four years.
That said, tying some state funding to graduation rates and other metrics is a critical step toward revamping community colleges to be more responsive and relevant. Prioritizing marketable skills and pathways to a four-year college incentivizes community colleges to provide the training or credentials students will need to get high-paying, high-demand jobs. And it could pay off in stronger local communities and economies.
This new emphasis is important because community colleges account for more than 40 percent of higher education enrollment in Texas and are an especially important educational pathway for first-generation college students, minority students, and full-time workers seeking to acquire skills.
State legislators must support this effort, and this should be an impetus to demand excellence. State funding offsets less than 25% of community college costs. Local property taxes, tuition, and fees provide the bulk of funding for community colleges. The state should increase its share of the burden, while ensuring that taxpayers get what we pay for. After all, Texas benefits from a prepared workforce.
We also see this as an opportunity to strengthen the Texas Educational Opportunity Grant program, the state's leading need-based aid program for community college students.
Only about 28% of eligible students obtain these scholarships, although many more are eligible for state financial aid, a chasm that increases the likelihood that students will not enroll, complete their studies and even go into debt to pay for tuition. The state must seize this opportunity to make community colleges a better deal for students and all Texans.
Student Loan Forgiveness
When Hadassah Morales heard the news that her entire $14,000 student debt could be forgiven through President Joe Biden's student debt relief plan, she saw it as a blessing. Not only for her but also for her mother.
"She chose to sacrifice her desire to continue her education so that I could get mine," Morales told KPRC2. "When I graduated and couldn't find a job to help pay off that loan, she struggled and paid something with every paycheck."
Morales is one of more than 40 million Americans estimated to be eligible for some kind of assistance under Biden's plan.
But the reactions are mixedamong the public, among the members of this editorial board and, as one would expect, among legislators and leaders as well.
Governor Greg Abbott recently joined in the strong criticism of the program announced in August. Along with 21 other Republican governors, Abbott wrote to Biden that student debt relief shifts "the burden of debt from the wealthy to working Americans" and that it "has a regressive impact that harms low-income families." ".
This has been one of the strongest criticisms so far: that student debt cancellation is just a gift to the rich.
Immediately after the announcement, U.S. Senator Ted Cruz claimed the targeted policy would benefit "lazy baristas who wasted seven years in college studying completely useless things" and who "now have loans and can't find of work".
Now the governors are repeating those claims and raising a number of other objections to the plan, including how it could contribute to inflation, raise tuition fees or further incentivize loans that have caused trouble for so many Americans. There have also been concerns about the legality of the plan which relies on the president's powers in an emergency.
There has been disagreement among economists over the plan's impacts on inflation, but it seems likely that any rise in inflation due to the pardon would be offset by restarting payments, creating what the chief economist of Moody's Analytics Mark Zandi told CNN was "largely a washout."
In the meantime, we share concerns about rising tuition fees. Debt relief is retroactive and does not resolve the situation that has driven so many people into debt. We want to see real steps in this direction.
This leaves concerns as to who benefits. "Put simply, your plan rewards the rich and punishes the poor," the governors wrote in their letter.
Is it an inverted Robin Hood? No, say most estimates and experts.
The plan is a "big positive deal for probably nearly 40 million Americans, mostly low- and middle-income, but [a] small negative deal for all American taxpayers," Moody's Analytics chief economist Mark Zandi told CNN.
The Biden initiative is multi-pronged, but the actual loan forgiveness, which would clear up to $10,000 or $20,000 for Pell grant recipients, is structured in a way that will primarily benefit lower class households and averages.
"Biden's plan income caps make borrowers with incomes well above the median eligible for relief. But that doesn't make it a bailout of the rich," according to PolitiFact.
The upper income ceiling for eligibility seems quite high at $125,000 per individual or $250,000 per household, but the bulk of the debt relief would go to households well below that bar. According to an analysis by the Wharton School at the University of Pennsylvania, about 75% of the benefits would go to households earning $88,000 or less per year. These are households, not individuals. Almost 40% of the benefits would go only to households earning less than $51,000, well below the national median household income of nearly $70,000 in 2019.
The additional relief for Pell Grant recipients, in particular, helps ensure that the policy does not do what the Governors letter suggests, giving even more relief to students from low-income families. Using only borrowers' income as an eligibility criterion ignores the great diversity of family wealth. The same debt figure can have very different impacts on people whose family networks are not as affluent. "The Pell Grant adjustment is much more geared toward lower-income student borrowers," Penn Wharton faculty director Kent Smetters told CNN.
The adjustment also recognizes that the lifeline that Pell Grants once were for low-income students hoping to go to college has diminished. States have cut funding for higher education over the years – a far cry from the era of super-cheap tuition backed by land-grant institutions. Where grants once covered up to 80% of the typical four-year public curriculum, today it's more like a third. And what filled the gaps for many of these low-income students? Loans.
"It's simply impossible for students to navigate their way through college the way previous generations could," Harvard University economist Susan Dynarski wrote in The New York Times, detailing how the costs of higher education have increasingly shifted from taxpayers to single families, a trend that has caused her to change her mind about tuition waiver programs she once frowned upon.
There are no hard numbers yet on how many of the amorphously defined working class could benefit from the program, but it's worth noting that even professions that don't require a four-year degree can still follow. training and credits. According to the Brookings Institution, 15% of the overall student debt burden in 2019 fell on people without a four-year degree. And overall, a third of people with debt don't have a bachelor's degree and while their overall share of debt might seem lower, the default rate among people with debt but no four-year degree is three times higher than of their graduate peers.
Debt impacts almost every other major financial decision, and surveys have found that student debt relief could encourage more consumer spending, more families with children and, according to a 2021 survey by Brookings Institution, more savings for emergencies, especially for low-income families. .
Here in Texas, we have a lot.
Biden's plan does not represent a long-term solution. In fact, it shouldn't. Because Biden used emergency powers to justify the program, it must be limited to emergency circumstances.
"Emergency powers are not meant to solve long-standing problems, no matter how serious. Nor are they meant to provide long-term solutions," wrote Elizabeth Goitein, senior director of the Freedom and national security at the Brennan Center for Justice, in the Washington Post.
While Biden's plan would help millions, we'd like to see some of those long-term solutions. And we won't get there with leaders twisting the realities of student debt.