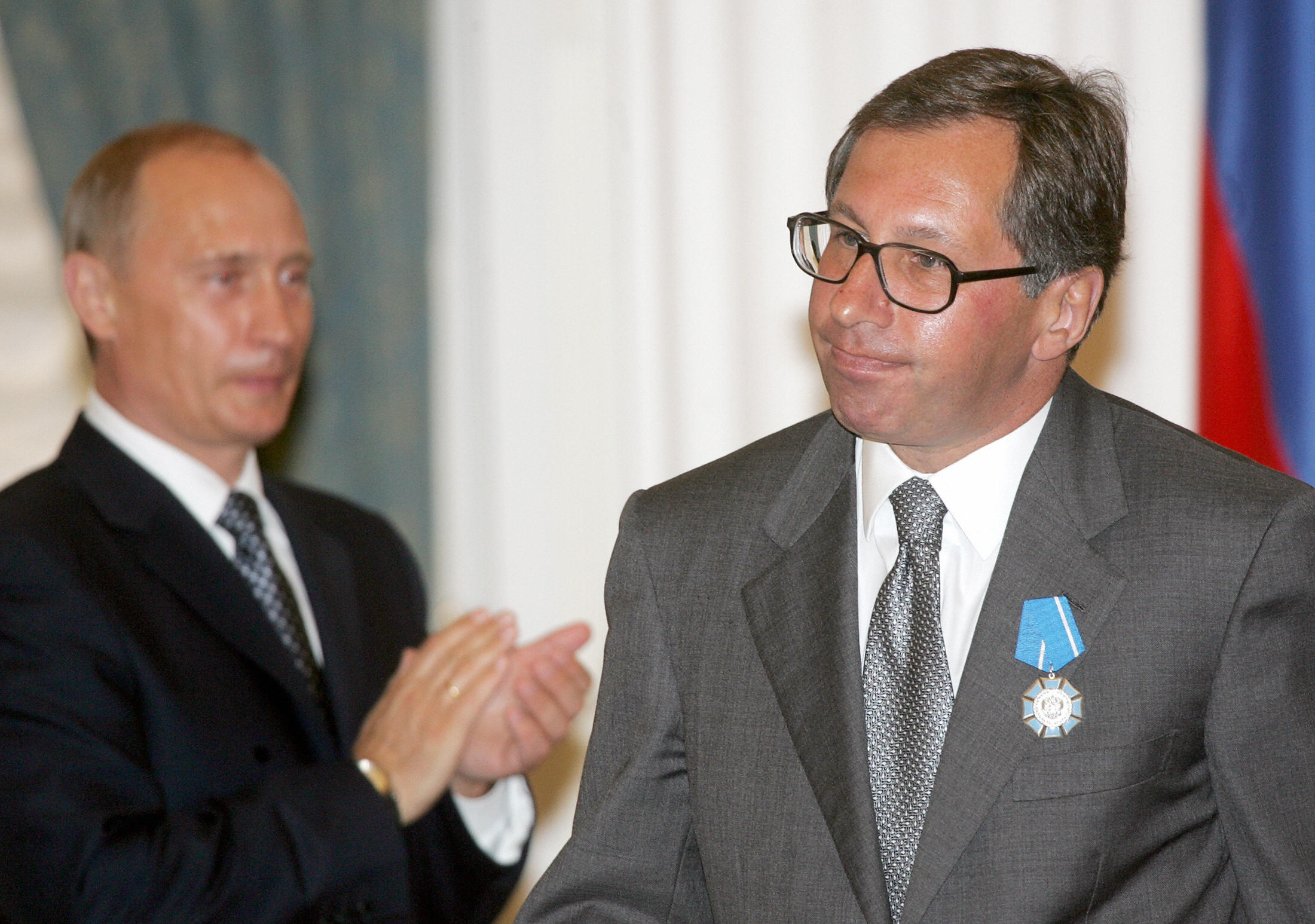 'We don't know how to survive' – Russian oligarch sanctioned for war in Ukraine
Petr Aven, a Russian billionaire sanctioned by the UK for the war in Ukraine, is unsure whether he will be able to pay his basic bills from now on.
His wife has been visiting ATMs around London, where the couple and their eight-year-old son live, to withdraw as much cash as possible to prepare for what lies ahead.
"We don't understand how to survive," Aven, 67, told the Financial Times. "Our business is completely destroyed. Everything we've been building for 30 years is now completely ruined. And we kind of have to start a new life."
"Will I be allowed to have a housekeeper or a driver? I don't drive a car," he said. "Maybe my daughter-in-law will drive."
Social media users reacting to the FT's article on Aven had little sympathy for his plight compared to the suffering and devastation caused by the invasion of Ukraine. However, his comments provide insight into how the sanctioned Russians are faring.
The UK Foreign Office has named Aven to a list of Russians and entities sanctioned for their links to President Vladimir Putin following the invasion of Ukraine. These include former President Dmitry Medvedev, Defense Minister Sergei Shoigu and Kremlin spokesman Dmitry Peskov.
Seize assets
British Foreign Secretary Liz Truss said on March 15 that "the leading oligarchs" would also be a target and that "we hold them accountable for their complicity in Russia's crimes in Ukraine." The UK joined the US in imposing the measures on Russia's elite, many of whom have had their assets seized.
The Foreign Office said Aven was worth around £4bn ($5.3bn), but now his UK bank accounts and assets have been frozen. The same goes for his stake in LetterOne, an investment group co-owned by Mikhail Fridman and German Khan, who are also sanctioned Russian businessmen.
Aven has held several positions as a businessman and politician in Russia, and he has been accused by the European Union and the United Kingdom of being close to Putin as a director of Alfa-Bank, based in Moscow.
But he told FT that part of doing business in Russia was dealing with Putin and that didn't mean he had close ties to the Kremlin, saying it was "strange, just being punished because that you meet the president".
"We try to be absolutely out of politics," he said. "With Putin, I presented Alfa Group, not me at all." He said the sanctions against Russian figures are "understandable", but "not fair" and will have no effect. However, he added, "I don't complain when people die."
The newspaper reported that much of the wealth of Aven and his business partners came from oil investments in the 1990s and proceeds from the sale of a stake in oil company TNK-BP to the national oil giant. Rosneft energy.
Aven and his partners have stakes in Alfa-Bank, which is now subject to Western restrictions on debt financing. He resigned as president.
As a Latvian passport holder he has travel options but faces a deportation order from the UK within three weeks which would uproot his family.
He can't access the funds for his legal fight and the lawyers in London don't want to deal with the Russians. He said if he left the UK, "I can never come back".
Newsweek has contacted the Foreign Office for comment.