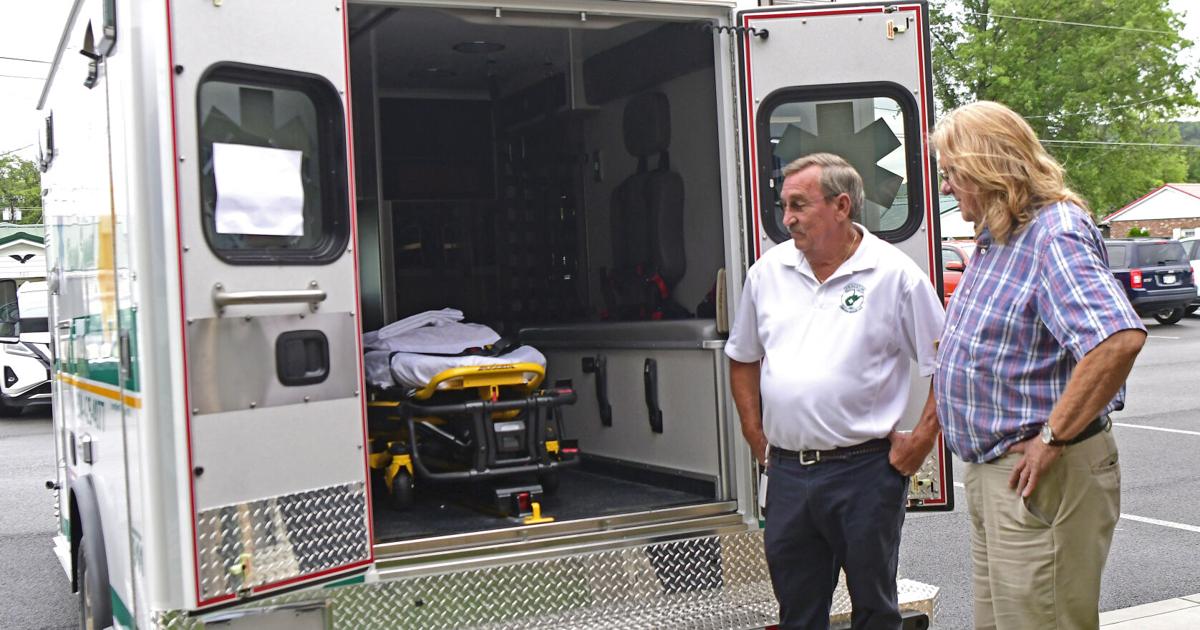 US Rescue Plan funds help pay for Princeton Rescue Squad's new ambulance | New
PRINCETON – A new advanced survival ambulance will help the Princeton Rescue Squad in the fight against COVID.
The Princeton Rescue Squad and Bluefield Rescue Squad have attached a grant in writing to the Mercer County Commission requesting funds to purchase two ambulances, one for each team, said Stacey Hicks, executive director of the Princeton Rescue Squad.
"And we paid half and the county paid half. The ambulance cost on this one was about $225,000 fully loaded," Hicks said. "The county commission gave us a grant of $107,000 and Bluefield the same amount."
The new ambulance has up-to-date features such as lighting that kills the COVID virus and equipment designed to treat COVID patients.
"The onboard monitor helps us monitor patient oxygen levels when we're transporting COVID patients," Hicks said. "The monitor itself costs around $50,000."
Mercer County awarded grants funded by $5.7 million of $11.4 million in federal U.S. Bailout (ARP) funding. Funds must not be allocated before 2024 and they must not be spent before 2026.
U.S. Rescue Plan grants help fund infrastructure projects and buy new equipment for first responders, including rescue teams and volunteer firefighters.
"It's part of the US bailout because it's medical and COVID-related," Mercer County Commission Chairman Gene Buckner said of the ambulance grant. "That's what the US bailout is all about, related to COVID and tourism and different things. It definitely comes into play because it's related to COVID.
When the pandemic began, rescue crews were the county's "frontline people," County Commissioner Bill Archer said.
"They were drawn very strongly everywhere. We could help a little with PPE (personal protective equipment)," Archer recalled. "These things are not just a flash in the pan. They will be with us for a while and the fact that they will be able to care for their patients and also protect the employees is a plus for us. We are happy that both rescue teams worked together on this particular proposal."
The commission provided assistance when COVID-19 reached Mercer County, Hicks added.
"They gave funds to us and other agencies to help us buy PPE, and then when the county got PPE, they shared it with us," he said. "It's been a joint effort for a long time; now it's like the last three years. It's been a tough road, but this county has come together and done a great job of taking care of the community.
Contact Greg Jordan at [email protected]