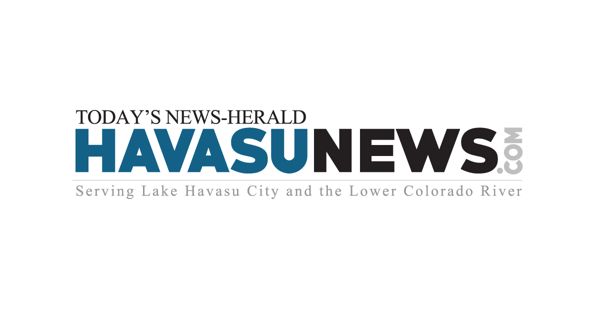 Our View: Lake Bottom Restoration is Vital to the Health of Lake Havasu | Opinion
A major source of revenue for Lake Havasu could once again become a reliable resource under a new bill gaining traction in the state Capitol.
The State Lake Improvement Fund was once an important resource for shoreline communities like Lake Havasu City. The idea was that towns that had a high volume of boat tourism could get additional revenue to pay for the extra costs they need. In Havasu, SLIF over the past few years has helped the city pay for its law enforcement efforts on the Bridgewater Canal, among other things. However, the more difficult economic conditions of a decade ago put an end to it. The fund provided grants to local government—in 2008, requests totaled $6.5 million—but the state swept away all that money to balance the general fund. Like many specialized funding sources, heads of state shifted the burden of payment from the state to local taxpayers.
Communities relying on this money had important choices to make: either pay for these items with their own money, or wait. In Lake Havasu City, local leaders chose a little from Column A, a little from Column B.
SLIF grants returned this year thanks to a bill from State Representative Leo Biasiucci, and it has already contributed $1.6 million to local waterways — $800,000 for the City of Lake Havasu and $800 for Mohave County. The city used the grants to buy its first new boats for police and fire departments since SLIF funding disappeared 13 years ago.
Biasiucci's new bill, which won overwhelming support in the House, would ensure the permanent return of SLIF grants to shoreline communities like Lake Havasu City. The bill states that no more than 10% of money deposited into SLIF each year may be used by state parks staff to plan and administer the fund, while removing language that currently allows parks to use the SLIF to pay for "administrative and leisure tasks". council plans. The bill would also expand the allowable uses of SLIF to include on-water search and rescue operations.
Lake Havasu is one of Arizona's top tourist destinations, and it's not fair for cities and towns to shoulder the financial burden of maintenance and operations alone.
SLIF must be permanently restored. Good for Biasiucci and the Chamber to understand how important this funding is for local communities. We hope the State Senate and Governor Doug Ducey agree.
— Today's Herald