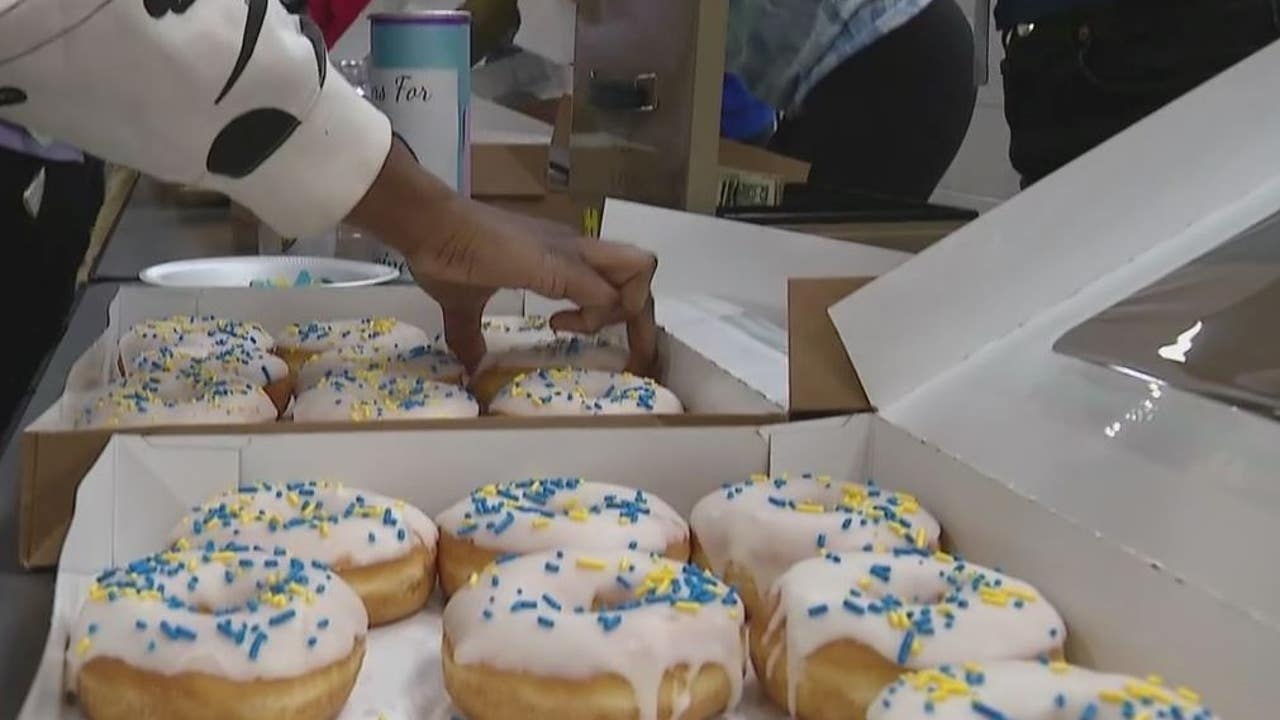 Lockport high school students raise money for Ukraine by selling flowers and donuts
LOCKPORT, Ill. – To a world away from war in Ukraine, students and teachers at Lockport Township High School are doing their part to help.
The inspiration for their work was found in the hallways of their school.
Every Wednesday morning for the past three weeks, high school students and teachers have been busy selling donuts with blue and yellow sprinkles, sunflowers and other items to raise money to help Ukrainian refugees in Poland.
And there is a connection with the school.
The brother of Todd Elkei, president of physical education, is principal of a school in Krakow in Poland which welcomes refugees.
"Children come with just a suitcase, a backpack. Nothing they can bring. Leave their loved ones at home who are fighting for their country," Elkei said.
DOWNLOAD THE FOX 32 CHICAGO APP FOR NEWS ALERTS
They hope to raise around $5,000 for these refugees, and the students are also writing messages of support in different languages ​​on a giant Ukrainian banner in the school.
"I think it shows how many people take it seriously… But also emotionally," said junior Claudia Ogrodny.
The students plan to continue their fundraising efforts every Wednesday until the end of the school year.
They say that even if the war ends, Ukraine will need billions of dollars to rebuild.