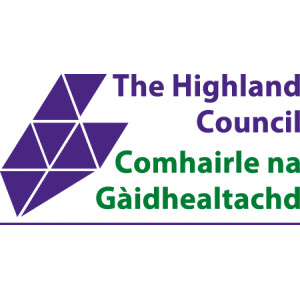 Increased funding allocation agreed for Inverness Region Winter Payment Scheme
Members of the Highland Council's Inverness City Area Committee have agreed to increase the Winter Discretionary Payments Scheme for eligible people in the Inverness area for 2022/23.
Funds available through the Inverness Common Good Fund have been used to help those most in need heat their homes this winter in the Inverness area.
Previously, a one-time payment of £97 per household was agreed to support those most in need of financial assistance during the colder months at a time when the cost of energy is soaring. This figure has now been increased to £150 per eligible person for the winter of 2022/23, as Inverness City Area Committee members agreed today (4 November 2022) to reallocate available funds from the Inverness Common Good Fund to the Inverness Region. Winter Payment Scheme.
Councilor Ian Brown, Leader of Inverness and Region, said: "Increasing the winter payment to £150 for those eligible will have a positive impact on people in financial difficulty and also on people receiving benefits. disability benefits, which are also more likely to be negatively affected by increases in the cost of living.
"The Winter Payments Scheme for Inverness and Region, funded by the Inverness Common Good Fund, is now entering its eighth year. The members approved of this increase, as we have never seen financial situations as difficult and difficult as the ones we are facing this winter. This payment, along with other financial support programs, will serve as a lifeline for many people.
"The fuel and cost of living crisis we are currently living in is unprecedented and demonstrates the key role the Inverness Common Good Funded scheme is playing in helping those who need it most to heat their homes."
The Inverness Winter Payments Scheme is fully funded by the Inverness Common Fund and is therefore only available to eligible people in the 7 specified Inverness wards. Funding for the Common Good of Inverness may only be used to primarily benefit people living within the geographic area of ​​the former burgh of Inverness.
New applications for this year's program will be accepted from December 1, 2022 to February 28, 2023 (inclusive). The Board will undertake further promotion for Inverness' 2022/23 Winter Discretionary Payments Scheme in due course.