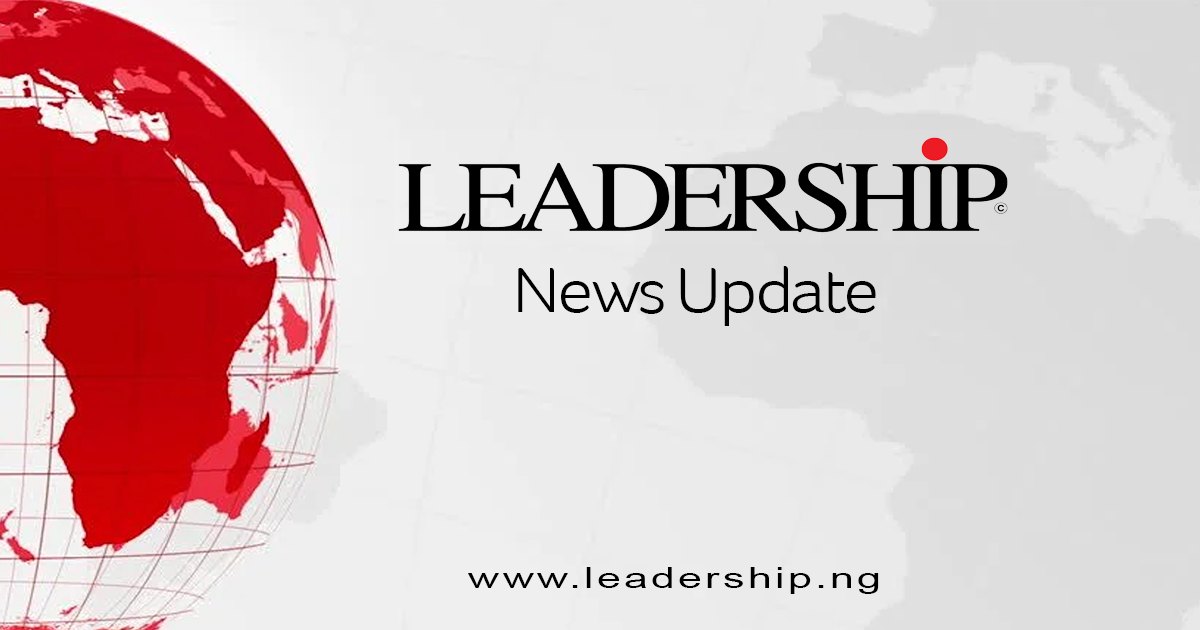 High operating costs push companies to debt market for funding
Nigerian companies have turned to the debt market to raise funds to cushion the impact of the continued rise in the cost of diesel, the devaluation of the naira, the scarcity of foreign exchange, among others, on their costs. operational.
Manufacturers have been under severe pressure due to the high cost of diesel and raw materials, coupled with the scarcity of foreign exchange, high inflationary pressure and other factors which have significantly affected their operating costs.
The tight operating environment has forced many companies to rely heavily on the debt market to obtain funds to finance their activities through the issuance of commercial paper (CP) in the debt capital market (DCM ) instead of regular equity financing.
LEADERSHIP Sunday's findings showed companies continued to raise capital through DCM, particularly commercial papers, which are more short-term.
As a result, only one company, Neimeth International Pharmaceuticals, has shown interest in raising N3.680 billion from rights issues in the Nigerian stock market.
On the other hand, 17 companies covering several sectors of the economy registered a total of 857 billion naira of commercial paper from January to June 2022 on the trading floor of the FMDQ Stock Exchange.
FMDQ approved the registration of MTN Nigeria Communication N150 billion CP. FCMB Group, FBNQuest Merchant Bank, Providus Bank and Coronation Merchant Bank each quoted 100 billion CP on the FMDQ, while Rand Merchant Bank Nigeria quoted 80 billion CP.
The other companies are Nova Merchant Bank, Lekki Gardens Estate Limited, Robust Intentional Commodities Limited, UAC of Nigeria (UACN), SKLD Integrated Services, Veritasi Homes and Properties, Skymark Partners, Total Nigeria, Babban Gona Farmer Services Nigeria and Mixta Real Estate.
CPs are short-term debt financing securities (up to 270 days in maturity) consisting of unsecured, discounted promissory notes issued by large corporations with good credit ratings, which can be easily negotiated.
To this effect, the operators urged the government to launch strategic policies that would help to develop businesses in the country and address the challenges of macroeconomic policies and hostile and inconsistent regulatory environments that hinder the development of the country.
This, they said, would help combat ongoing stock market volatility, bring the market back to a sustainable rebound and attract new issuance to the national exchange.
A Calyxt Securities Limited stockbroker, Tunde Oyediran, said stock market regulators could bring more trouble to the market with incentives such as lowering transaction costs, introducing tax cuts and tax cuts. removing bottlenecks around application processes.
He pointed out that raising funds for working capital through CP has become a faster and cheaper way for companies to obtain financing for their business compared to the cost of raising such funds through the stock market.
Similarly, the Chief Operating Officer of InvestData Consulting Limited, Ambrose Omordion, said the issuance of commercial papers (CPs) has become the new trend in the Nigerian capital market used by companies to finance their operations.
He noted, "When businesses need a cash injection to meet their working capital needs, they turn to commercial paper rather than borrowing short-term from Nigerian commercial banks. CPs are usually issued at a discount to their face value, reflecting prevailing market interest rates in the country.
"As a result, it is cheaper for companies to raise capital from commercial paper markets than to borrow from commercial banks, as bank loans carry higher interest rates."
On equity financing, he said, "The weak macroeconomic environment, continued equity market volatility, low investor participation and other equity market bottlenecks make equity financing unattractive. for companies.
"Additionally, the high transaction costs and complicated application process when issuing shares are some of the factors that have attracted companies to the trading markets space.
"Regulators should review the cost of fundraising and listing requirements to incentivize more companies to seek funds through equity and encourage listing."
For his part, Vice Chairman of Highcap Securities Limited, David Adonri, said: "Commercial paper (CP) are short-term money market instruments used to finance working capital, while equities are long-term loans used to finance fixed or long-term assets. They serve different purposes.
"The increasing issuance of CP may be due to an increase in the need for short-term working capital financing rather than the need for project financing."
For his part, Managing Director of APT Securities Limited, Mallam Garba Kurfi, said, "Share prices are below fair value, which discourages companies from issuing discounted shares; instead they choose to go into the fixed income market through bonds or CP. CPs are also cheap compared to bank loans.
Further, FMDQ Group Managing Director, Bola Koko, stated that, "As Nigerian DCM continues to witness significant activity with various corporate institutions tapping into the market as an effective alternative to meet their funding and liquidity needs, FMDQ Exchange will continue to provide timely and cost-effective services to help its stakeholders, in particular issuers and investors, access capital, manage risk and, invariably, improve their profile of business.