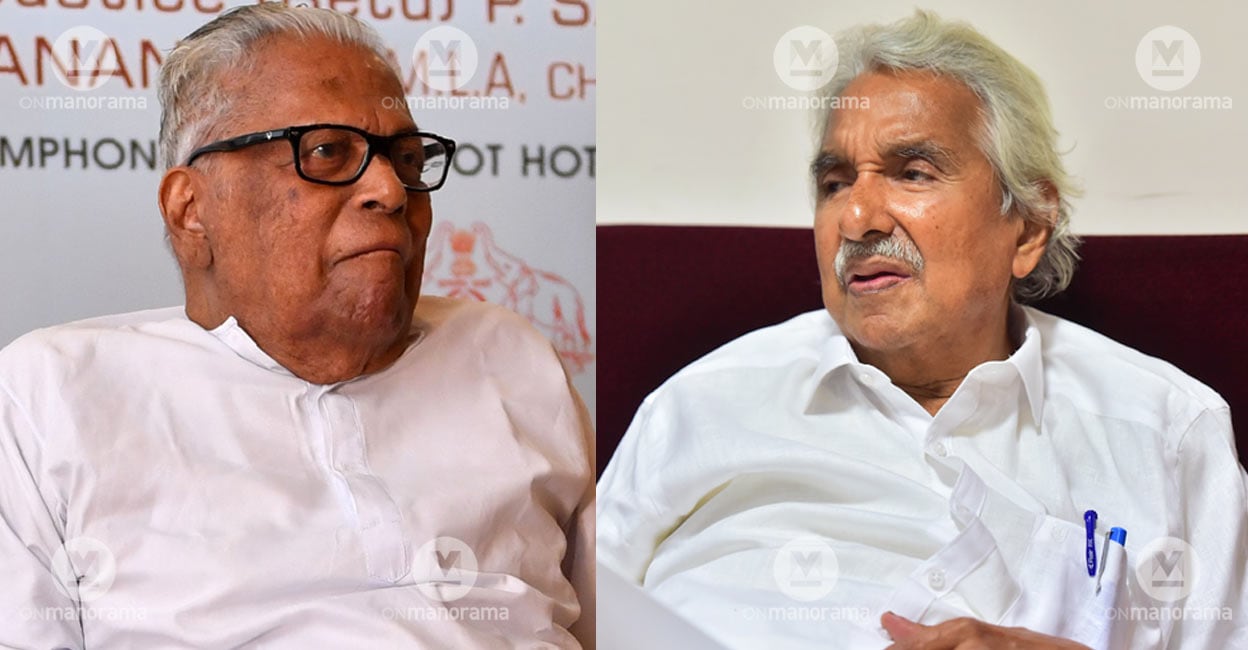 District court suspends verdict against VS Achuthanandan
Thiruvananthapuram: The District Court on Monday suspended a lower court order for former Chief Minister VS Achuthanadan to pay Rs 10.10 lakh to his successor Oommen Chandy on a defamation charge.
The Main Sub-Court -I here had asked Achuthanandan to pay the sum as a defamation charge to Chandy last month for alleging the latter's involvement in the solar scam.
Chandy had filed a defamation suit against Achuthanandan in 2014 for alleging, in a 2013 television interview, that Chandy was involved in the solar scam. Achuthanandan was also ordered to pay 6% interest on the amount, retroactive from 2014. The order was made by Senior Deputy Judge Shibu Daniel.
Achuthanandan, who was then leader of the opposition, said a company had been set up under Chandy's order to swindle money in the name of solar energy. It has also been alleged that Chandy took a bribe from accused solar scam Saritha S Nair.
Chandy testified in court on September 24, 2019. He said Achuthanandan's outlandish claims were unsupported by evidence and helped create a bad public impression about him.
Chandy also argued that if there was even a shred of evidence, the LDF government would have prosecuted him after he came to power. However, more than a year later, on January 25, 2021 and with Assembly elections approaching, the Pinarayi Vijayan government had given the go-ahead to hand over the Solar case to the CBI.