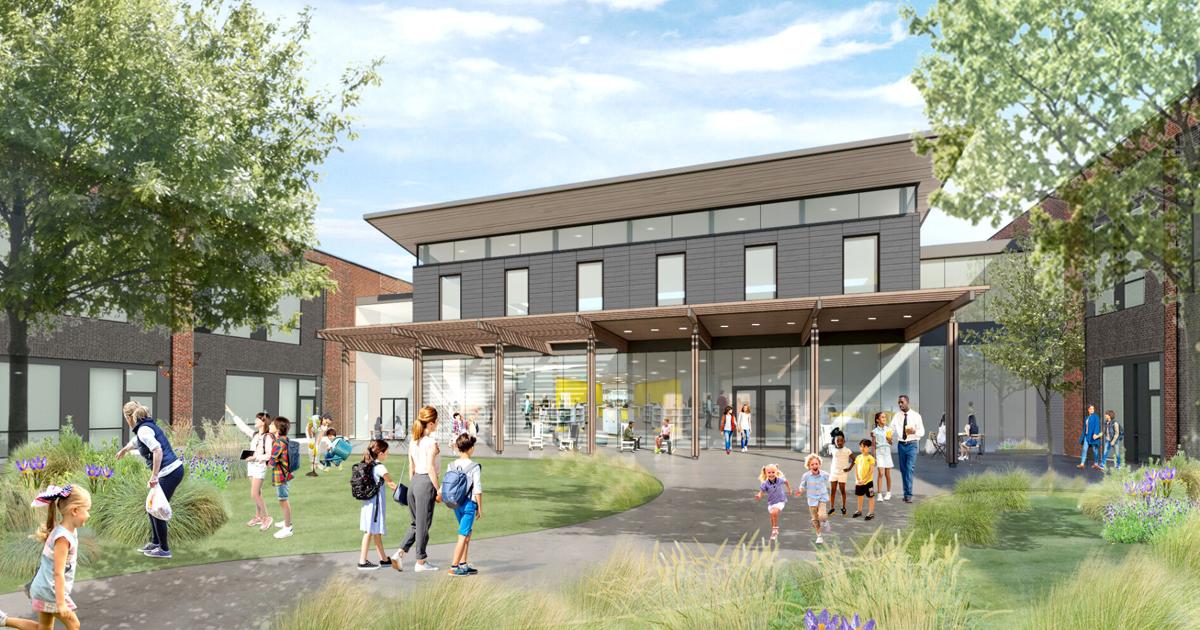 County Updates Funding Terms for New Jonesborough School | New
Washington County Commissioners have approved a new funding option for the new Jonesborough K-8 school that budget officials say could save county taxpayers $ 5.58 million in interest payments.
The $ 42.75 million project is funded by a loan to the Town of Jonesborough through the US Department of Agriculture's Rural Development Communities Facilities Loan Program.
Jonesborough was able to secure this loan following a Washington County commitment to repay the debt by paying rents to the city for the facility.
Washington County officials say a lower interest rate on the loan will increase its annual lease payments to Jonesborough, but allow the county to pay off the debt a decade earlier than originally planned.
Commissioners voted on Nov. 22 to agree to a plan by Raymond James & Associates to shorten the loan period to 28 years. County Mayor Joe Grandy said the option locks in the loan's annual interest rate at 2.125%.
This will increase the county's annual rental payment to the city to pay off the loan to $ 2,027,097 per year. It also means that the projected debt service will be $ 56,758,705.
"We're looking at $ 386,459 in additional spending each year to shorten the loan term by 10 years," Grandy said. "This is an achievable goal for Washington County. "
The new financing conditions result from the approval by the auditors of the revisions to the capital lease agreement in September.
That's when city leaders informed Washington County officials and county school board members that the project would cost $ 10 million more than originally predicted.
Jonesborough Mayor Chuck Vest said construction costs and a shortage of building materials pushed the price of the project to $ 42,750,000. As part of the amended agreement, the county agreed to commit an additional $ 464,050 per year to cover additional costs over the life of the loan.
The amended Jonesborough Schools Funding Agreement does not affect an interlocal deal that county commissioners reached with Johnson City last year calling on the county to allocate $ 500,000 per year to schools in the city over a 25-year period to help finance its educational capital needs.
Construction is now underway on the site of Jonesborough K-8 School, which is located on 48 acres of land located at 720 N. Cherokee St., Jonesborough.