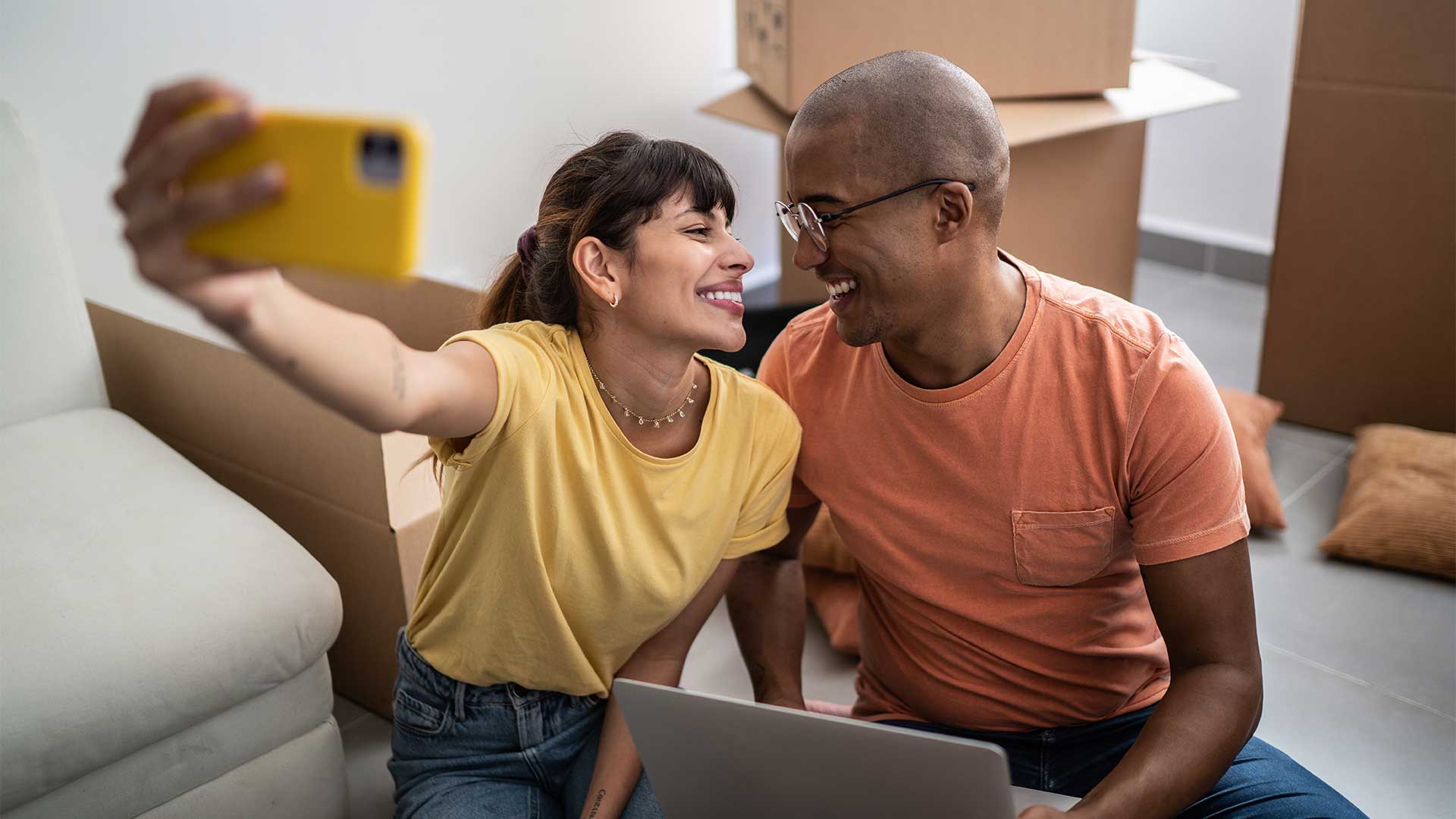 Are things getting easier for homebuyers in 2022? (Podcast)
Is it easier to buy a house?
Opinions on the housing market vary widely. But according to mortgage expert Ivan Simental, things are generally looking up for homebuyers.
Between rising mortgage rates and a year of soaring home prices, some would-be buyers paused before buying a home. But recent market changes have turned the tide in favor of those still in the market.
In a recent episode of The Mortgage Reports podcast, Simental discussed why now might be a good time for first-time homebuyers to take the plunge. Here's what he had to say.
Listen to Ivan on The Mortgage Reports podcast!

---
The competition is shrinking
Strong demand and weak supply have contributed to rising house prices in recent years. With so many buyers entering the scene – and not enough homes to accommodate them – prices have surged. But competition is waning in some areas, according to Simental.
What does this mean for home buyers?
In other words, you don't have to compete with so many people for a property. Over the past two years, it was not uncommon for a seller to receive 20 or more offers on their home. Now they might only get three to five offers. Less competition increases your chances of making a winning bid.
Additionally, buyers today are less likely to bid more than list price, Simental noted. "Well above" offers were commonplace last year, with some buyers offering as much as $50,000 to $100,000 more than the list price. This has cost many first-time home buyers, making it difficult for them to compete without excess cash.
Rising mortgage rates also played a role in reducing competition. Rate hikes are making it more expensive to buy a home, which has spooked many buyers. But if you're willing to get creative, there are strategies you can use to counter rising interest rates while still getting the home of your choice.
Sellers are more willing to negotiate
Fewer buyers mean some properties will stay on the market longer, which is bad news for motivated sellers.
To speed up a sale and generate interest, some sellers are more willing to negotiate. Depending on the circumstances, homebuyers can get a property below its list price. Or they might be able to negotiate seller concessions like closing cost assistance.
Finally, sellers today are more likely to accept conditional offers than they were a year ago. This gives buyers the ability to write important protections into their purchase contracts, such as appraisal contingencies and clauses that require the seller to pay for any major repairs.
Credit requirements have eased since the pandemic
Some mortgage lenders have imposed stricter credit requirements during the pandemic. For example, some lenders increased the credit score requirement for FHA loans from 580 to 600 or 620. However, the lower FICO requirements are back, Simental said.
Along with flexible credit guidelines, low down payment loans also ease the path to home ownership. Conventional loans allow down payments as low as 3% to 5%, FHA loans start at 3.5%, and qualified buyers can use a VA loan or USDA loan with no down payment.
There are even down payment assistance programs, some of which are specifically reserved for first-time buyers. Assistance can take the form of grants (which buyers do not repay), interest-free loans, repayable loans and deferred loans. Eligible buyers can use these funds to cover their closing costs and/or down payment.
How to prepare for buying a house
While it's getting easier and easier to buy a home in some ways, Simental stressed the importance of getting your financial "ducks in a row" done to ensure you're able to qualify for financing. . Here are some key steps to follow when preparing to buy a home.
1. Check your credit
Most mortgage programs have a minimum required credit score, which can vary from 500 to 700 depending on the loan. If you're thinking of buying, now is the time to check your credit reports and credit score. If necessary, take steps to increase your score before applying for a home loan. You can help improve your FICO score by paying your bills on time, paying off credit card debt and loans, and disputing inaccuracies on your credit report.
2. Gather your proof of assets
You will need to provide your mortgage lender with many financial documents. This includes copies of your most recent bank account statements, investment account statements, pay stubs, and tax forms (W-2 for full-time employees or personal tax returns for self-employed borrowers). Your lender uses this information to assess how much you can afford for a monthly mortgage payment and, by extension, how much house you can buy.
If you don't have enough money saved for your initial mortgage costs, most loan programs allow you to use donated cash or down payment assistance for your down payment and/or your closing costs. Gifts must be properly documented with a gift letter and must be from a family member or an approved organization.
3. Maintain a steady job
Your job and income must also be stable. Lenders generally require at least two consecutive years of employment with the same employer or in the same field. If you are self-employed and using business income for qualifying purposes, you will provide two years of business tax returns.
It's best to avoid making big financial changes before buying a home, including changing jobs. If you change roles in the same field or get promoted, this shouldn't be a problem. But quitting or moving to a whole new area could derail your mortgage application.
Your next steps as a homebuyer
Simental closed with a reminder for first-time buyers: Your first home doesn't have to be the perfect home.
Some buyers create a long list of must-haves for their first purchase, but only plan to live in the home for two or three years. Therefore, he recommended a "much smaller" list of must-haves and advised shoppers to think about what they absolutely need. "Nine times out of 10, your first home isn't your forever home," he said.
If you're ready to start the home buying process, contact a mortgage lender. Your loan advisor will help you determine which mortgage program you qualify for and what home price you can afford.
The information contained on The Mortgage Reports website is provided for informational purposes only and does not constitute advertising for products offered by Full Beaker. The views and opinions expressed herein are those of the author and do not reflect the policy or position of Full Beaker, its officers, parent company or affiliates.